This is a prize drawing program for customers who register for services on oneSME in October & November 2021. At this online platform, with quick and simple operations, customers anywhere can still choose and register products and services suitable for their business with discounts up to 40 % such as: Electronic invoices VNPT Invoice, VNPT -CA, VNPT-BHXH, Restaurant management software eZoZo, ASME accounting software, eContact electronic contract and many other products and services… Especially, When registering for a service/package before 11:59 p.m. on November 30, 2021 and making payment during the above time, customers will have the opportunity to receive many valuable gifts. Each customer's "Order Code" is considered as a Promotion Code. Customers who buy 02 or more orders will also receive a reward code corresponding to the number of orders purchased during the promotion period.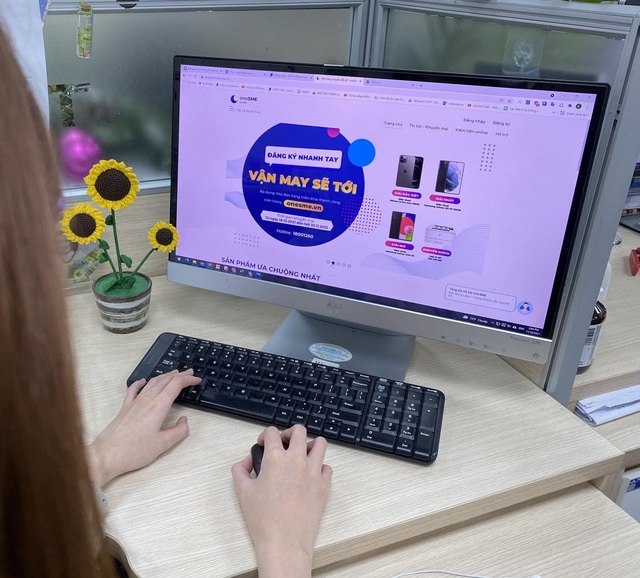 It is expected that on December 10, 2021, VNPT Vinaphone will conduct a lucky draw program to select lucky customers to award 01 special prize: iPhone 12 Pro; 01 First prize is Samsung Galaxy S21 5G 128GB phone; 02 Second prizes, one Samsung Galaxy A52s 5G phone each and 05 Consolation prizes each is an HP Printer with Wifi connection.
The program to choose lucky customers will also be livestreamed on fanpage, Youtube … of VNPT Vinaphone. Right now, customers can visit the website https://onesme.vn to learn and register for the service or contact the free hotline 18001260 for more details.
.