Both Joe Lubin and Jimmy Song are major influencers in the crypto world. Joe Lubin is the co-founder of Ethereum and has contributed a lot to the popularization of this digital currency platform. In contrast, Jimmy Song – with his bare appearance – is one of the developers of Bitcoin as well as a strong supporter of this famous digital currency.
Between the two most famous digital currencies in the world, it is inevitable that there is an implicit competition – especially between supporters.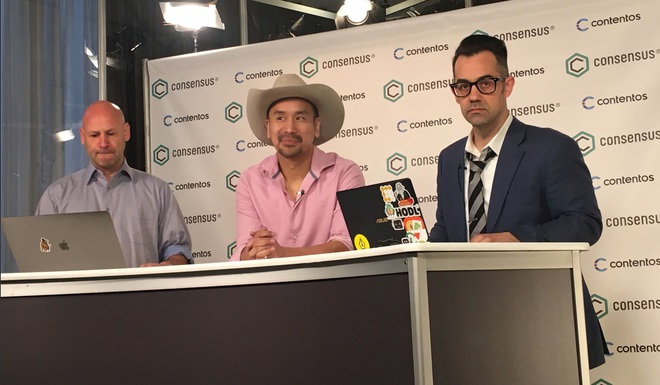 Mr. Joseph Lubin (far left) and Mr. Jimmy Song (center). Photos taken in 2019
During a 2018 crypto conference, Joe Lubin talked about the potential of building applications beyond crypto on the blockchain – which is what Ethereum is all about. Mr. Jimmy Song – a Bitcoin supporter and skeptical of the application of blockchain – thinks that in 5 years (from 2018) these applications will not have many users.
Not satisfied with this statement, Mr. Joe Lubin declared, ready to bet with "any number of BitcoinsMr. Song wants to say the opposite – that blockchain projects of large corporations will have a large number of users within 5 years. This bet became popular when it was announced in front of 2,500 people. attended the Crypto Conference that day.
Taking place right in front of more than 2,500 attendees at the Consensus 2018 Cryptocurrency Conference that day, the bet quickly became a hit, but it wasn't until 2019, when Mr. Song repeatedly reminded Lubin of these bets, Its detailed terms have just been established.
Accordingly, if Ethereum thrives in the next 4 years – there are 5 separate dAapps (decentralized applications) reaching more than 10,000 users per day or more than 100,000 regular users per month in any given year. any 6-month period up to May 23, 2023 – Mr. Song will pay Mr. Lubin 810.8 ETH. On the contrary, if he loses the bet, Mr. Lubin will have to pay Mr. Song 69.74 BTC.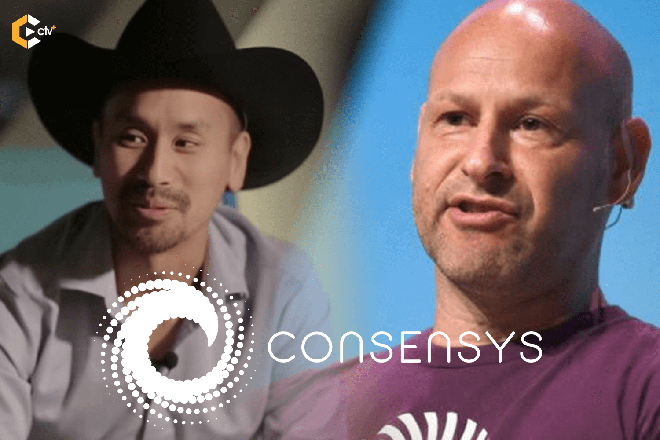 With the price in 2018, the stakes of the two sides seemed to be quite equal, equivalent to $ 500,000 (at that time ETH was priced at about 720 USD, and BTC was priced at about 8,500 USD). However, up to now, the difference between the two sides winning and losing has been very far.
If Bitcoin's current price of approximately $60,000 remains the same until the end of the bet, Song will receive more than $4 million in winnings. Meanwhile, if the current price of ETH 4,250 USD is kept unchanged, Mr. Lubin will only receive more than 3.4 million USD (about 85 billion VND) if he wins the bet.
Although Mr. Rubin himself is worth billions of dollars thanks to cryptocurrencies, while Jimmy Song's fortune is not publicly disclosed, the amount from this bet is not small. More importantly, whoever loses on this bet, their reputation suffers. That's why Mr. Lubin wants more: put these bets on a public blockchain.
"Jimmy's argument is that there will be no significant application on the blockchain and that the only thing that matters on the blockchain is Bitcoin," said Mr. Lubin.My argument is that Bitcoin is great, and there are only a handful of applications on Bitcoin and it's fun too. We like that, but decentralized apps are also really useful."
Although the deadline for this bet has not yet been determined, what is happening in reality partly proves Mr. Lubin's argument. More and more decentralized applications are being built on different blockchain platforms, although the majority is still Ethereum. This trend is unlikely to reverse in a short time.
Refer to Coindesk
.