OPPO recently introduced the new OPPO A55s 5G, an upgraded version of OPPO A55 but only distributed exclusively in the Japanese market. Because it is an exclusive product, the A55s also meets certain standards when sold in this country, such as IP68 water resistance commonly found on high-end models.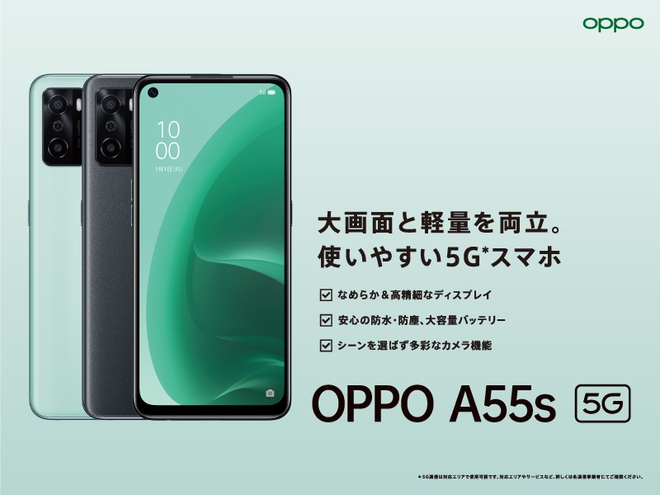 According to OPPO's announcement, A55s is the thinnest and lightest smartphone that the brand has announced in the Japanese market this year. The device is 8.2mm thin and weighs only 178 grams (of course we can name many thinner and lighter smartphones, but for the Japanese market, this is considered thin and light).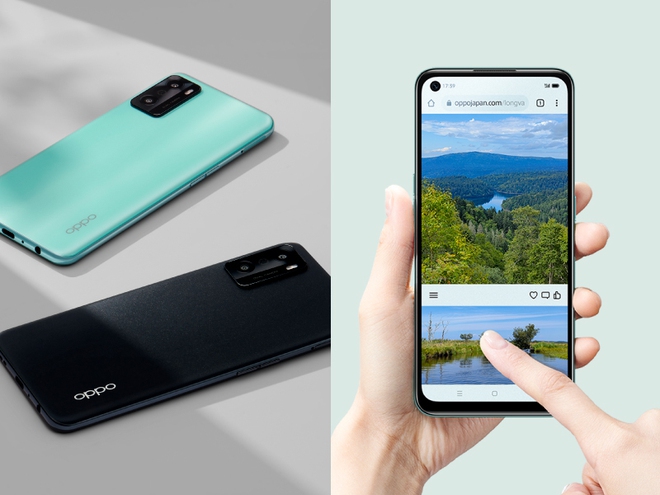 OPPO A55s is finished from plastic on the back and frame, with a camera cluster designed in the left corner, including a 13MP f/2.2 wide-angle camera and a 2MP f/2.4 dimensional camera. The device has an additional 8MP selfie camera on the front.
OPPO equips the A55s with a 6.5-inch screen using a TFT LCD panel with a 90Hz refresh rate. This display uses an "O-dot" design. Due to not using AMOLED panels, the fingerprint sensor is moved to the side, integrated into the power button.
Regarding performance, OPPO A55s comes with Snapdragon 480 5G processor, giving good performance in the price range. The device has 4GB RAM and 64GB memory, 4500mAh battery, basic 10W charging support.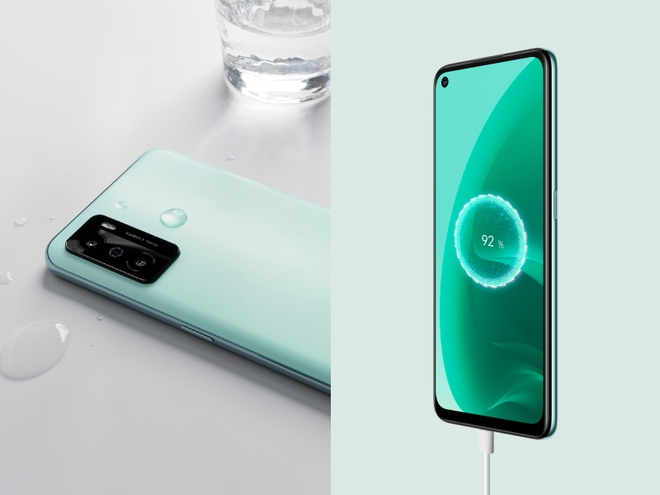 The highlight of OPPO A55s when sold in the Japanese market is that the product supports IP68 water and dust resistance, a feature that only appears on high-end to high-end models, but due to standards of the Japanese market, most smartphones sold in this country are required to be equipped with water resistance.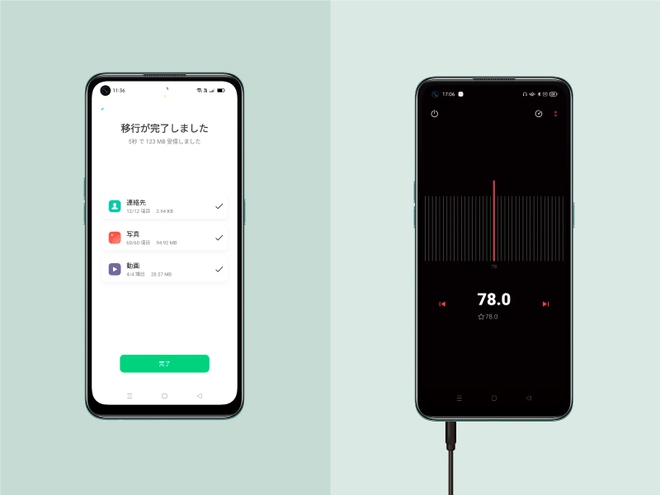 OPPO A55s 5G will be on sale in Japan from November 26 for a price of 33,800 yen, equivalent to 6.7 million.
.