Changpeng "CZ" Zhao – CEO of Binance confirmed that he had a plan to give away 99% of his assets. This is a statement made by the head of the world's largest cryptocurrency exchange in an interview on Thursday. Also in this interview, CZ also revealed that he "didn't understand" Dogecoin.
"For me personally, I'm financially free. I don't need a lot of money and I can maintain my lifestyle this way. I intend to give away most of my wealth, like many wealthy entrepreneurs or founders have done, from the Rockefeller days to this day, I intend to give away 90, 95 or 99% of my fortune, Zhao said.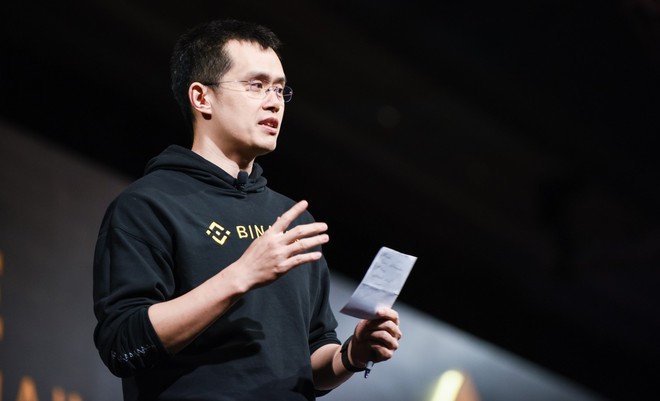 Changpeng "CZ" Zhao – CEO of the world's largest cryptocurrency exchange Binance
In an interview with the AP news agency, Changpeng "CZ" Zhao said that he himself does not invest too much. He only bought some Bitcoin in 2014 and has kept a large amount of it ever since. Also according to Zhao's disclosure, most of the Binance CEO's assets are in BNB (Binance coin) – the homegrown coin of this cryptocurrency exchange.
Notably, apart from Bitcoin and BNB, CZ absolutely does not hold any equity in any other projects, including crypto- or non-cryptocurrency related projects, to avoid conflicts. potential benefits.
According to Forbes estimates, Zhao's fortune is around $1.9 billion. However, the actual number may be much higher, as CZ is the largest shareholder of Binance. Most recently, former senior employees who worked at Binance suggested that the company could be worth up to 300 billion USD if it were listed on the stock exchange.
Notably, when asked about his feelings about the scene of joke cryptocurrencies (memecoins) reaching record values, CZ admitted that he really "couldn't understand" Dogecoin.
However, the CEO of Binance still asserts that the memecoin fever 'shows the power of decentralization'
"What I think may or may not be important. If a large enough number of people in the community rate it because it's cute, because they like the meme, then it's worth it," he continued.
Zhao also said that the biggest factor hindering the growth of cryptocurrencies is ease of use, rather than the huge volatility in capital prices that has been talked about so far.
"Centralized exchanges have custody of everyone's money. But how to keep your tokens safe is a fundamental limiting factor. Nowadays, we don't provide tools. easy enough to use and also secure enough. But I think as the industry grows, things will get better."
Refer to Coindesk
.