The first trailer of Ruined King was announced in 2019, and will be the first project of the game development brand Riot Forge. A little while ago, the company announced another project they had completed, a music scene game called Hextech Mayhem.
Today, Riot Forge simultaneously opened for sale both games on major platforms. On PC, the game is officially sold through Steam, Epic Store and GOG, and game stores for PlayStation, Xbox and Nintendo Switch systems have also appeared Ruined King and Hextech Mayhem.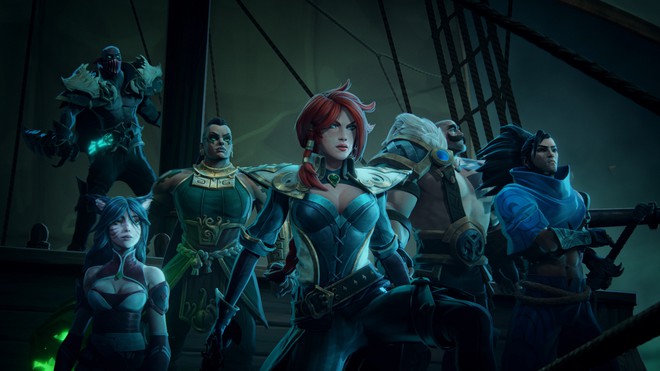 Ruined King is a turn-based role-playing game that allows players to team up from famous League of Legends champions to explore two lands, the Shadow Isles and the port town of Bilgewater. The group of characters appearing in the game includes Miss Fortune, Illaoi, Braum, Yasuo, Ahri and Pyke; They all possess unique and diverse skills, allowing gamers to freely coordinate to suit their own playing style.
If you buy the Ruined King within 30 days after the official opening time, gamers can receive an interesting gift, which is the Manamune sword for the character Yasuo to use.
Manamune is an existing item in the game League of Legends, increasing damage based on the owner's mana, so it will not be effective on a champion that does not use Yasuo's mana (MOBA version). Perhaps in this new version of the turn-based strategy game, we will have another "variant" of the wandering swordsman.
Comment translation of a review on Steam: first time finding my team's Yasuo useful.
.